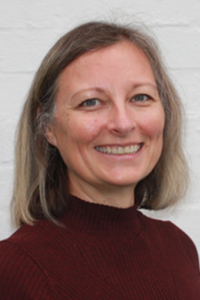 Following a very thorough interview process which included local governors, Q1E trustees and senior staff, we are delighted to announce that we have appointed Linsay Thomson to the position of Q1E Head of The Alton Primary School.
Linsay is the current Deputy Head at The Alton, a position she has held for the past eight years. She has extensive knowledge of The Alton and its families and is delighted to be taking on the role of Headteacher.
Linsay is an experienced teacher and leader who puts the children at the heart of everything she does. She has worked in schools for over 20 years. She started her teaching career at Heathmere Primary, at the other end of the Alton estate, before taking on leadership roles in schools in Fulham and Godalming. She has built links and relationships in Roehampton over many years, having brought up her own family in the area, and she is extremely committed to the local community.
Linsay says: "The children at The Alton are amazing and deserve the best. I have high expectations for them and I am passionate about ensuring they get the very best start in life. We are fortunate to have a very supportive community with wonderful families and I look forward to continuing to work with you all, to make the school the very best it can be. I am delighted to have the opportunity to lead The Alton School as it goes from strength to strength."
Linsay will start her new role in September, following a thorough and carefully planned handover with Ruth Hudson, who leaves the school after 17 years. Ruth has worked tirelessly on behalf of The Alton's children and families and has achieved many significant successes at the school over the years. She will be much missed by the school community but we are delighted that she will be continuing to work with the Q1E Trust, in a different role.